A 76-page book on the stages of divorce law, designed to be accessible to law firm clients.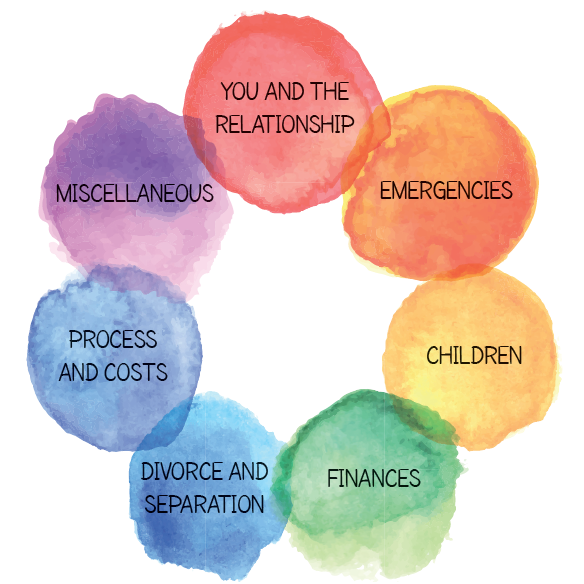 Sample of the watercolour graphics used throughout the book, which has a colour theme for each chapter.
Sample of the colour theme used with a diagram showing divorce process options.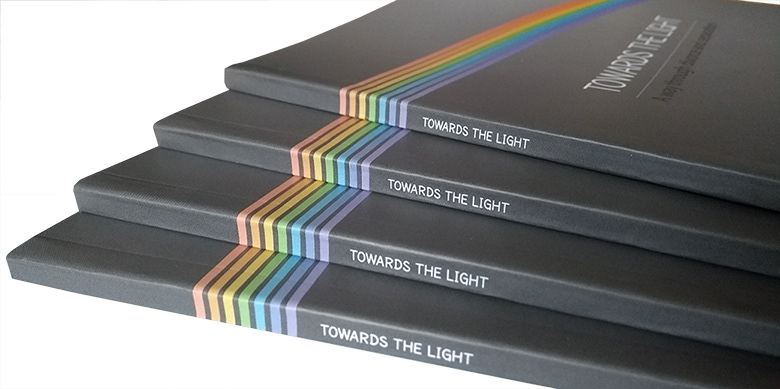 Copies of the 76-page, full-colour book, edited by Goldrealm Legal Publishing and printed by Ashford Colour Press.